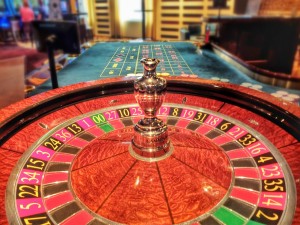 For one reason or another, be it a unscrupulous campaigner, government legislation, or the simple practicalities of production, not everything that catches our fancy in Kickstarterville is meant for the long haul. Many projects capture our imagination (and our cash) and then the real world slaps us in the face and some Kickstarter champions suddenly disappear into the ether. In keeping with PortAbout's dedication to portability, here are three of the more interesting stories of portable items that were successfully funded on Kickstarter…and then basically never saw the light of day.
The Cam Crate
Even Bloomberg Business picked up this story in mid-2012 when Matthew Geyster, a 25-year-old Boston native and previously successful Kickstarter campaigner and product inventor and deliverer, had thus far failed to successfully produce and ship a single one of his portable, high-tech, "element-proof" DSLR camera cases, dubbed the Cam Crate, which by design could even float. At that point, he was already several months past the close of the funding period, which had begun in December of the previous year, and his backers were up in arms as deadlines fell by the wayside and there seemed to be no finished product on the horizon.
Fraud became the watchword for many of the backers. Geyster spoke with Bloomberg for the article, swearing that committing fraud and jettisoning his reputation on Kickstarter were the last things he was interested in doing, stating simply that things were not working out according to plan, design- and otherwise, that yes he probably owed his backers more transparent updates (and more of them), and that product design and creation the likes of Kickstarter inventions aren't the same thing as going to the store to buy something already being mass produced, which people don't seem to get.
Backers didn't appear to care about Geyster's take on things. They continued to barrage the comments section of the campaign page with complaints and threats of litigation and so on for the rest of 2012, then into 2013, and then a few even continued their assault well into almost the end of 2014. Sheeesh, when people feel screwed, they don't let go of the bone, do they. Where is all this energy hiding when governments commit crimes?!
Geyster's last project update was posted in October of 2012, and from the look of the comments section, though they tried to hunt him down by any means possible including through Facebook, not a single backer recouped anything, nor does it appear that Geyster faced any legal consequences. An update for you, Bloomberg – we're pretty sure the product has now failed.
AirTracks
The drama (a different one, but drama nonetheless) continues with AirTracks, an ultra-portable, lightweight, inflatable, camera slider made out of what appeared to be the same material as a pool float or inflatable camping pad (and it suspiciously looked like a cross between these two things) with a built-in pump. Hmmm…wait a minute. The campaign raised over $32k with a stated goal of $20k to do nothing more than repurpose the child of a pool float/camping pad love fest?! Genius.
Well, actually, brought to you by Tom Baker out of Portland at the end of 2012, the kit did not consist solely of the 5′ trackpad; it was also going to include the camera dolly or tripod, center screw to attach your camera, two carabiners, and a stuff sack for the deflated AirTracks. C'mon, the carabiners and stuff sack alone are worth backing the project, right?
Not only did Baker get the Kickstarter money, he also opened up the channels for pre-orders on a separate website, http://ww2.inflatabletracks.com/. Wouldn't you know it, though, that domain appears to be for sale these days – there's no information about the AirTracks system anywhere on there, as if it never existed. Huh.
Baker's updates became sketchier – promises, apologies, and photos of "finished parts" that he wasn't willing to ship separately because "logistics and shipping would be a nightmare". Backers began reporting him to the United States Internet Crime Complaint Center (IC3). The final project update to come from Baker at the start of August, 2013, indicated that he and his "team" were still on track for an October release date, that is, October 2013, a full year after the campaign went live on Kickstarter and way beyond the original March delivery date commitment to backers. Then radio silence.
The AirTracks project was reported on Kickscammed.com. One backer, Iris MediaWorks, even went so far as to report Baker to the New York Attorney General's Office. They contacted Baker and gave him the opportunity to respond, then released a statement to Iris MediaWorks of the interaction. Baker, in his response to the NY AG, goes on to claim that manufacturer after manufacturer failed in the production of the "wheeled portion" of the AirTracks system, that he even had to sell his car in the process to fund the process, that as of the time of his response he still didn't own a car consequently, that he wasn't working on any new businesses until, through his photography work, he could save enough to pay everyone back. Needless to say, the backers didn't really buy it.
The story gets stranger – another backer, Jonathan F, dug up information and presented it on January 8th of this year that Baker had been co-manager of a "scammy" camera strap business that, since the AirTracks fiasco, he was now attempting to revive without the involvement of his previous business partner. Still nothing from Baker on AirTracks and the cash raised. Looks like Baker took the cash and went pool-side.
The SLUG
Ahhh, that pesky Digital Millennium Copyright Act (DMCA) strikes again. Not only is it causing torrents of copyrighted material to disappear from torrent sites and videos of copyrighted material to vanish from YouTube, but it's putting the kaibosh on products and technological development as well.
Take the SLUG, for instance. Intended to enable its users to very easily solve that whole problem of not being able to capture streaming audio that was never meant to be downloaded, it was a downright hit on Kickstarter, only to suffer a quick death once it stepped off the reservation. Its teenage inventors were promptly served a cease-and-desist order by lawyers upholding the DMCA when they were about to head into production, and that's exactly what they did – they stopped everything and made a new video to explain to all their backers what had taken place.
Introduced in 2011 by two 21-year-olds (at the time) out of Yuba City, CA, Kenny Gibbs and Seena Zandipour, the concept was simple enough, almost causing one to slap one's forehead and say, "Why didn't I think of that?" Take a device that connects the headphone jack to the microphone/input jack on your computer, set some streaming music to play, and use any number of already-in-existence software packages (or their free go-along software) to record the line-in audio source coming from…your own computer. Voila, you're set.
The teens were going to throw in a pair of headphones with each device as you might want to listen to the streaming audio you're ripping, while you're ripping it, of course, and a USB storage device to pop those rips on. Alas, after producing enough units to more or less satisfy their backers, future plans were all turned into a pipe dream. In defense of the inventors against the DMCA, they had printed (without perfect grammar and spelling, but whatevs) right at the end of their Kickstarter campaign page that they
"…do not condone the recording of copy-written material, sites like Grooveshark, Pandora, and Spotify are the main influences to show that a tremendous amount of audio is moving in the direction of being streamed, however the SLUG is not for these specific uses. The software is only use able if the user agrees to the terms and conditions of the product, Which includes only recording audio samples that are free to public domain or the user has the rights to."
But the lawyers didn't care. Stooopid lawyers. And the money the teens raised?
Ah, well, you know – apparently anything can happen when you spin the Kickstarter roulette wheel. Kickscammed claims that over $2.5m has been lost in crowdfunding scams to-date. Care to back this website, PortAbout.com? In return, we'll mail you a snazzy T-shirt and a top-notch, personally insertable computing device the likes of which you've never seen before. We promise.