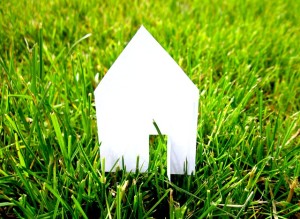 Tiny homes seem to be all the rage these days, at least on the great big Internet (oh the irony, we know). It doesn't look like huge crowds of folks are actually buying them or moving into them, though; people still appear to be rather attached to their condos or traditional, stationary homes, large enough to grow into if possible. Tasteful mansions still feature in many magazines and television shows. Yet there is a clear trend of interest, judging by the number of design and production firms engaged in creating and building them, Pinterest boards dedicated to them, and online articles written about them. Well, to be frank, we here at PortAbout are bored with tiny homes. Yep, you heard us. What's got us licking our lips and smacking our chops? Micro homes. 3 grid-independent, self-contained, self-sustainable, truly portable, drop-them-anywhere, micro homes. Heck, heli-lift one to the top of a skyscraper, why don't you. Make a statement.
The first one on our list is more of a traditional A-frame style dwelling intended for one person as a place of personal refuge. At some 81 square feet, the Diogene is a beautiful example of a living unit equipped with everything a person might need, not a bit more nor less. Renzo Piano's design, brought to life with funding from Vitra, beguiles the deep technicality of the unit with its simple cottage exterior. Everything is included, from the pull-out sofa and folding desk to partitioned kitchen and full bathroom with shower and biological toilet to the rechargeable batteries to the solar energy, rainwater capture, and water reuse systems to the hot-water boiler to a natural ventilation scheme.
Together with its wooden architecture with aluminum paneling, triple-glazed windows, and insulated walls, the micro cabin can withstand temperatures as high as 110°F and as low as -10°F and can be placed in a variety of environments on its four foot pads. Back in 2013 when the final prototype was built, rumor had it that it would be available for sale within 3 years in two models – one without and one with the solar power, $45k and $75k respectively. That would be 2016 if all estimates were correct. As Vitra states on the details page, the trick will be assessing demand and then devising the means to industrially produce the Diogene.
Next on our rundown is the
OTIS
, designed and built by a team of students and professors at Green Mountain College. With the look of a fashionable teardrop gypsy pod, this 70-square-foot micro dwelling similarly boasts solar power, rainwater collection, kitchen and full bathroom with composting toilet, a desk, and a place to lay your head. Structurally-speaking, it is constructed primarily of wood with transparent panels and an eclectic set of windows at the front and rear that provide a good deal of ambient light and open individually for natural ventilation. One of these, we've read, costs about $2k to make and can be yours for around $8k-$10k. However, we haven't found anywhere to buy one yet, so you may just have to contact the
REED department at Green Mountain College
directly to get your paws on one of these nomadic wonders.
The third one can only be described as the sleek and sexy Slovakian. We couldn't resist. Designed by
Nice Architects
(no really, that's their name), out of Slovakia (you know, one of the two countries that used to make up Czechoslovakia before they amicably split), this little ditty that rounds out our list more than one-ups the other two we mentioned above. Not only does it have solar panels which are integrated into the top of the body of the
Ecocapsule
, it further sports a wind turbine that can be utilized to generate power. Like the two before it, it can also catch rainwater and feed it into its bathroom and kitchen, and it can likewise clean and reuse dirty water. Equipped with a bed, a desk, and windows, this pod claims to fit two occupants, instead of just one, although from the looks of the plans you'd have to know that person pretty well to cohabitate with them in this pod par excellence. To be certain, this micro dwelling is also very streamlined, everything flush, one big beautiful silver egg.
Fabergé
would be envious. As to the price, well that hasn't been announced yet. But we have our guesses.
Clearly, the tiny- and micro-homes trends are just part of the greater portability, mobility, and smallity trends that are quickly helping to define modern society, trends that PortAbout is committed to capturing. Is it the demands of housing an ever-growing world population, or the growth in remote employment, or concern over our individual ecological footprints, or the lure of the journey that drives these trends? In the end, it may be a mixture of all of these things and more. Anyway, we ask why stop at tiny homes that in many cases need to be connected to the grid and placed in specific locations? Nah, that's not our style, we can get more portable than that. Go micro or go home.